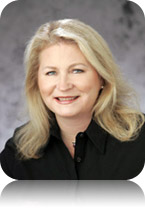 Carol A. Banyas, M.D., Ph.D., a physician, teacher and healer has dedicated her career integrating and practicing traditional, eastern, functional medicine and nutritional supplementation that cater to natural healing, longevity and resilience of the human body. She is pioneering a new paradigm of healing into the psychotherapeutic and medical communities by synthesizing traditional medical understandings with the deeper cause of disease.


She previously served as Medical Director of Geriatric Psychiatry at Herrick Alta Bates Medical Center, Berkeley, Ca.; Summit Medical Center, Oakland, Ca.; and California Pacific Medical Center, San Francisco where she was on the faculty in the Department of Psychiatry and Medical director of training in Geriatric Psychiatry. She also served as Director of Consultation-Liason Services for various nursing homes and hospitals in the Bay Area.


She received a B.A. Degree from Boston University. She subsequently obtained her M.D. from the American University of the Caribbean, British West Indies and also studied at the University of Sydney, Australia. She then completed her residency training at Harbor UCLA in Psychiatry and a fellowship in the specialty of Geriatric Psychiatry at the Neuropsychiatric Institute of UCLA where she continued her research with Parkinson's and Alzheimer's diseases.


Dr. Banyas has also received AMA PRA Level 4 certification in Age Management Medicine through The Cenegenics Education and Research Foundation and the Foundation for Care Management.


She lectures and gives workshops on topics including psychiatry, nutritional supplementation and energy medicine. She has authored and co-authored book chapters in medical textbooks on "Geriatric Depression" and "The Origins of the Frontal Lobes of the Brain." She has also published numerous articles on medication management in Geriatric Psychiatry.


In addition, she has co-authored a chapter in The Heart of Healing - Inspired Ideas, Wisdom And Comfort From Today's Leading Voices - "The Higher Self as Ultimate Physician", with leaders in the field of complementary medicine, notably Deepak Chopra, Andrew Weil, Larry Dossey and Dean Ornish.

Dr. Banyas has been using EMPower Plus and the Total Amino Solution in her practice.
"The results that I have been seeing are tremendous. I have been able to get patients off medications or drastically reduce their dosages. Many are living productive, full lives and experiencing true health and emotional freedom. In addition, I have observed that my patients are able to more easily understand emotional patterns that have been disruptive and make positive changes with ease and little effort."

Dr. Banyas continues to explore and expand new frontiers into the causes and treatment of disease on an energetic level in combination with natural medicine, nutraceuticals, homeopathics and bio-identical hormone replacement in her private practice. She utilizes her specialized credentials to listen, educate and provide true healing by teaching everyone how to optimize health, prevent, reverse and/or eliminate disease, restore vitality and to tap into your body's dynamic ability to heal.