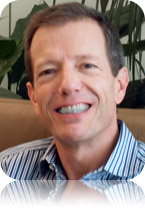 Lawrence E. Cormier, M.D., is a board-certified general psychiatrist (ABPN) and holistic mental health care practitioner (ABIHM), who has been conducting a well-established Denver private practice since 1993. His passion as a full-time clinician dedicated to assisting patient-clients achieve remission, recovery and, best of all, wellness led to his integrating CAM into conventional practice in the 1990s as he increasingly understood the limitations of the disease-treatment-oriented health care tradition in which he was indoctrinated as an allopathic physician.

This decade, Dr. Cormier has been utilizing a broad spectrum of conventional, complementary and alternative biological therapies including micronutrient and botanical nutraceuticals, depending upon individual preference and readiness, in conjunction with personalized consultation and holistic care. Additionally, he conducts an active psychotherapy practice, integrating traditional and contemporary therapies including the Internal Family Systems model.

Recently, Larry has been a dedicated proponent of peer support and education for like-minded and aspiring colleagues as host of a regional Integrative-Holistic Psychiatry support and education group, and as a long-term member of a metro-wide integrated physician and CAM practitioners study group. Sibling of a brother with schizoaffective psychosis, he has been a longstanding member of NAMI. Recently, he became a member of the Alliance for Addiction Solutions, reflecting his evolving and eclectic clinical practice, as well as his commitment to furthering the causes of inclusiveness, recovery, brain nutrition, and holistic health care.

Dr. Cormier did his medical education at Washington University in St. Louis, and first-year of residency in Internal Medicine at that university's Medical Center. Psychiatry residency was done at University of Washington, Seattle, where he also undertook study and training in cross-cultural psychiatry, and clinical research in psychosomatic medicine with Dr. Wayne Katon, subsequently published in mainstream medical journals. He applied this integrated background to his work for the Indian Health Service and leadership as director of its MH services for a regional program in the Four Corners. Prior to moving to Denver in 1993, he worked as a full-time geriatric psychiatrist and obtained board-certification in that sub-specialty as well.