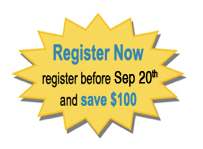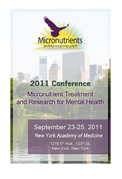 Conference Program (Preliminary)
Scott Shannon, M.D.
Scott Shannon, MD, ABIHM, has been instrumental in the creation of a holistic and integrative perspective in psychiatry for over a decade. Scott joined the American Holistic Medical Association in 1978 as a founding member and served as President from 2000-2001. Academic Press published his textbook, Handbook of Complementary and Alternative Therapies in Mental Health in 2002. Rodale Press released his book for parents, Please Don't Label My Child in 2007.


Recently, Scott started the country's first academically based Integrative Clinic in Child Psychiatry at the University of Colorado-Children's Hospital in Denver where he works as Assistant Clinical Professor. Beyond his private practice in Fort Collins, Scott also writes and teaches extensively. He has recently been named President Elect of the American Board of Integrative and Holistic Medicine.